Point3 Security


Point3 Security is a premier information security organization specializing in workforce development and measurement. Founded in 2014 by government-trained cyber-threat specialists, we provide gamified environments that cultivate talent in applied and increasingly complex fields. We are recognized as the gold-standard in cyber talent measurement and development—ensuring members are ready to meet the evolving threat landscape.
Point3's premier product offering, ESCALATE is what's powering this CTF! ESCALATE enables managers to recruit, retain and cultivate their cyber analysts and is a proven immersive ecosystem that delivers gamified cyber-skills challenges with an online community of mentors.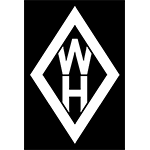 WomenHackerz

WomenHackerz is a private global community of non-binary & women hackers from all levels. WomenHackerz provides guidance, support, workshops, CTFs, job opportunities, networking and so much more!